Film in the Time of Pandemic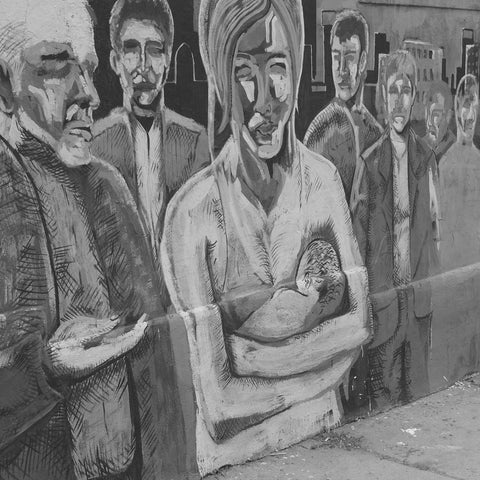 When life is tough (like now), film is our preferred mode of escape. Whether it's funny, sad, serious or happy, a good film is mentally immersive and visually nourishing, and always makes it easier to return to reality. 
If you love film too, then you know what we mean. And if you don't, then maybe now is a good time to give it a try. Because if you're like so many of us, you'll be "staying home" for the near future.
Need a film suggestion? We've got a few, actually more than that. So we put together some curated lists of films to share with you.* We've seen them and enjoyed them, and hope they may enrich some of your extra hours "at home." All of these are available for streaming online via iTunes, YouTube, or Amazon Prime. Please enjoy!
FILM LIST NO. 1 - TROUBLED LOVE STORIES
These under-the-radar films are beautifully acted, have great camera work, and include slow-burning stories with jarring moments that will unsettle you. 
1. Lady MacBeth (2016, starring Florence Pugh)
In 19th-century rural England, a young bride who has been sold into marriage discovers an unstoppable desire within herself as she enters into an affair with a worker on her estate.
2. Disobedience (2017, starring Rachel Weisz, Rachel McAdams)
A woman returns to the Orthodox Jewish community that shunned her for her attraction to a female childhood friend. Once back, their passions reignite, as they explore the boundaries of faith and sexuality.
3. Beast (2018, starring Johnny Flynn, Jessie Buckley)
A troubled woman living in an isolated community finds herself pulled between the control of her oppressive family and the allure of a secretive outsider suspected of a series of brutal murders.
4. The Beguiled (2017, starring Nicole Kidman, Kirsten Dunst)
The unexpected arrival of a wounded Union soldier at a girls school in Virginia during the American Civil War leads to jealousy and betrayal.
5. The Wife (2019, starring Glenn Close, Jonathan Pryce)
A wife questions her life choices as she travels to Stockholm to see her husband receive the Nobel Prize for Literature. 
FILM LIST NO. 2 - STYLISH TO BOOT
Nothing exudes classic and refined style like Cary Grant, Audrey Hepburn or the characters in a Patricia Highsmith novel. Admittedly, all of the following films are ones we've seen many times, as much for the great storylines as for the character's outfits. These films have mystery, wit, intrigue, humor and above all, are stylish to boot. 
1. North by Northwest (1959, starring Cary Grant, Eva Marie Saint)
A New York City advertising executive goes on the run after being mistaken for a government agent by a group of foreign spies.
2. Charade (1963, starring Cary Grant, Audrey Hepburn)
Romance and suspense ensue in Paris as a woman is pursued by several men who want a fortune her murdered husband had stolen. Who can she trust?
3. Walk Don't Run (1966, starring Cary Grant, Samantha Eggar)
During the housing shortage of the Summer Olympic Games in 1964, two men and a woman share a small apartment in Tokyo, and the older man soon starts playing Cupid to the younger pair.
4. The Talented Mr. Ripley (1999, starring Matt Damon, Gwyneth Paltrow, Jude Law)
In the late 1950s New York, Tom Ripley, a young underachiever, is sent to Italy to retrieve Dickie Greenleaf, a rich and spoiled millionaire playboy. But when the errand fails, Ripley takes extreme measures.
5. The Two Faces of January (2014, starring Oscar Isaac, Viggo Mortensen, Kirsten Dunst)
A thriller centered on a con artist, his wife, and a stranger who flee Athens after one of them is caught up in the death of a private detective.
FILM LIST NO. 3 - FAMILY TIES
Think about your family. And then think about what it means to be family. Our favorite Japanese film director, Hirokazu Kore-eda, has an excellent collection of films that take the traditional family structure and turn it sideways. In the process, the stories they tell are endearing, heartbreaking and hopeful as they fracture existing family bonds and form new ones in their place.  They show intimate pictures of family life while making powerful statements about what family truly is.
1. Shoplifters (2018, starring Lily Franky, Sakura Ando)
A family of small-time crooks take in a child they find outside in the cold. Received Oscar nomination for Best Foreign Language film.
2. Our Little Sister (2015, starring Haruka Ayase, Masami Nagasawa)
A story that revolves around three sisters who live in their grandmother's home and the arrival of their thirteen-year-old half-sister.
3. Like Father, Like Son (2013, starring Masaharu Fukuyama, Machiko Ono)
When a successful businessman learns that his biological son was switched with another boy after birth, he faces the difficult decision to choose his true son or the boy he and his wife have raised as their own.
4. Still Walking (2008, starring Hiroshi Abe, Yui Natsukawa)
A family gathers to commemorate the tragic death of their eldest son, who died in an accident fifteen years ago.
5. Nobody Knows (2004, starring Yuya Yagira, Ayu Kitaura)
In a small Tokyo apartment, twelve-year-old Akira must care for his younger siblings after their mother leaves and shows no sign of returning. 
*Film plot summaries are from The Internet Movie Database.