Film in....Pandemic, Part II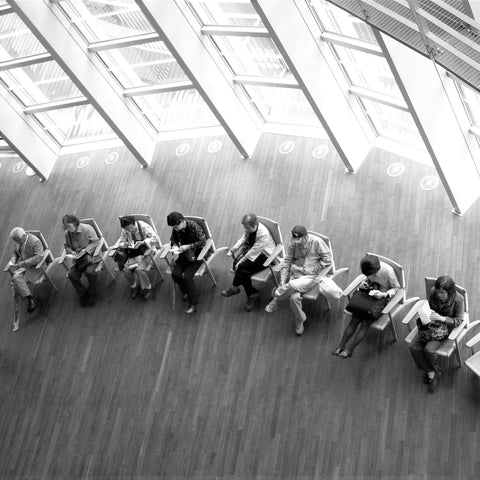 Here is a continuation of our stay-at-home film watching project. We've added two more lists of curated films to share with you.
We've seen them and enjoyed them, and hope they may enrich some of your extra hours "at home." All of these are available for streaming online via iTunes, YouTube, or Amazon Prime. Please enjoy!
FILM LIST NO. 4 - HUMAN RESILIENCE
There are many trials in life. Getting through them depends on our ability to endure and persevere in the midst of the realities we face.  In the following films, the protagonists face circumstances that put them in some form of isolation, either due to oppression, exile (forced or self-imposed), or events out of their control.  They are stories about coping, surviving, choosing a path, and making peace with one's decisions.  They are also stories about triumphs in human resilience.
1. Barbara (2012, starring Nina Hoss, Ronald Zehrfeld)
A doctor working in 1980s East Germany finds herself banished to a small country hospital.
2. Timbuktu (2014, starring Ibrahim Ahmed, Abel Jafri)
A cattle herder and his family who reside in the dunes of Timbuktu find their quiet lives abruptly disturbed by Jihadists determined to control their faith. Received Oscar nomination for Best Foreign Language film. 
3. Mustang (2015, starring Gunes Sensoy, Doga Zeynep Doguslu)
When five orphan girls are seen innocently playing with boys on a beach, their scandalized conservative guardians confine them while forced marriages are arranged. Received Oscar nomination for Best Foreign Language film.
4. The Guardians (2017, starring Nathalie Baye, Iris Bry)
Women are left behind to work a family farm during the Great War.
5. Leave No Trace (2018, starring Thomasin McKenzie, Ben Foster)
A father and his thirteen-year-old daughter are living an ideal existence in a vast urban park in Portland, Oregon, when a small mistake derails their lives forever.
FILM LIST NO. 5 - WOMEN RISING
Throughout history, women have been told they can't do things that men do. For no good reason. Thankfully, there have always been women who don't listen. Our last film list celebrates just a handful of these women whose steady spirit and defiance have moved boundaries for both their gender and society. Please enjoy these satisfying stories of grit and perseverance, especially as you prepare for the next month of your own perseverance. All are available for streaming online via Netflix, iTunes, YouTube, or AmazonPrime. 
1. Testament of Youth (2014, starring Alicia Vikander, Dominic West, Kit Harington)
A British woman recalls coming of age during World War I - a story of young love, the futility of war, and how to make sense of the darkest times.* 
2. Citizen Jane: Battle for the City (2016)
Writer and urban activist Jane Jacobs fights to save historic New York City during the ruthless development era of urban planner Robert Moses in the 1960s.
3. Jane (2017)
Recounts the life and work of the renowned primatology scientist, Jane Goodall, especially on her research about chimpanzees.
4. RBG (2018)
The exceptional life and career of U.S. Supreme Court Justice Ruth Bader Ginsburg, who has developed a breathtaking legal legacy while becoming an unexpected pop culture icon. 
5. Maiden (2019)
The story of Tracy Edwards, a 24-year-old cook on charter boats, who became the skipper of the first ever all-female crew to enter the Whitbread Round the World Race in 1989. 
*Film plot summaries are from The Internet Movie Database.